Willie and D.W Williams are a married couple from North Carolina who recently celebrated many years of love, joy, and laughter on their 82nd wedding anniversary. DW is 103, and his wife Willie is 100. They also celebrated their birthdays, which are only one week apart, in addition to over eight decades of marriage. This triple milestone event was commemorated with a big party at First Mayfield Memorial Baptist Church in Charlotte, North Carolina, according to WSOC TV. Their Granddaughter, Williams-Greene, told the news outlet, "to see them at this age and still doing well; it's just a blessing to have them here." She added that they are each other's "best friend."
The couple noted that when they first met, cab rides were only 10 cents. While a lot has changed over their 80 plus years of marriage, their love for each other remains as strong as it has ever been. Their marriage has survived the Great Depression, WWII, the Korean War, the Vietnam War, the Civil Rights Era, and 9/11. They say that they are incredibly lucky to have one another through these changing times. When asked about their secret to their extraordinarily long marriage, they just had a simple piece of advice, "Just be kind to each other."
When their daughter and granddaughter threw them a party, local media quickly caught wind of the story. Their relatives were in attendance, and there were nice table cloths and balloons. Williams-Greene says that her grandparents represent living inspirations for long-standing, healthy, and loving relationships.
She noted how their marriage worked because of "communication and loving each other and working together."
Public figures, as well as community members alike, took their incredible story to heart. They have received many congratulations, and positive comments after news of their achievements and celebration were reported by multiple outlets.
When they married, Willie was only 18, and DW was around 21. They've spent the majority of their lives together, and have been by each other's side through it all. Just imagine the experiences they must have had!
"That means she married him at 18 years old," said Lisa Bruce. "Amazing that they have such a blessed marriage!"

"God bless them!" wrote Kelly Springer Neferis. "We need more inspirational stories like this."

""Happy anniversary to an amazing couple," commented Philip Simon. "May you be an inspiration to other couples out there."
When they asked what they would do with another 100 years of marriage, they said: "I don't know, sit around the house."
This beautiful story of loyalty and lasting love serves as an excellent example for younger generations. Their advice to be kind to each other may seem obvious, but it's something that's not as commonly practiced in our society as it should be. And it's clear that this advice has worked for them throughout the years. They also credit their faith in God for their marital longevity. In fact, they are always in the first pew in church every Sunday.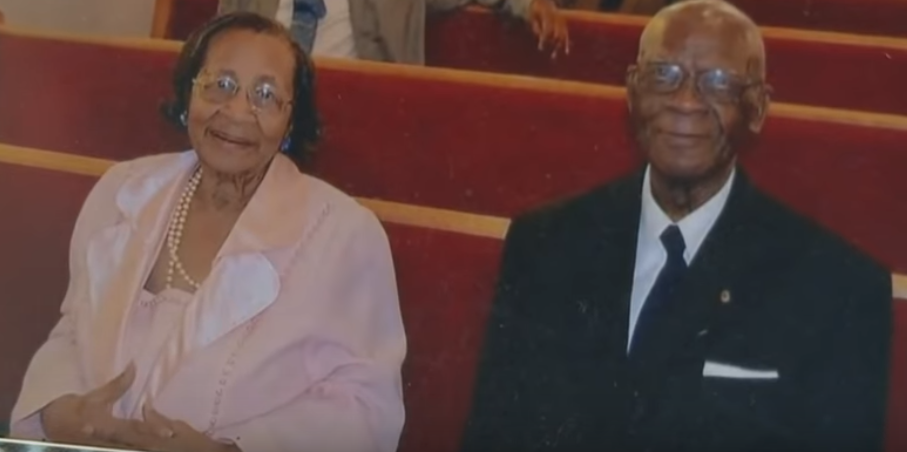 Their foundation of a loving and healthy relationship, along with mutual respect and kindness, has graced the couple with a long life and a loving family who adores and supports them. I think we all can learn from their example of how to take the time to be loving and kind and reap the rewards of a peaceful life filled with friends and family.
Here's a video of the couple having a good time on the Steve Harvey Show.
What did you think of their story? Let us know in the comments section, and please be sure to share it with your friends and family.