It's 2002 all over again, because the Britney Spears-starring film "Crossroads" is headed back to theaters.
The film will release on the big screen Oct. 23 and Oct. 25 for a special global fan event in support of Spears' forthcoming memoir "The Woman in Me," which hits bookshelves Oct. 24, Trafalgar Releasing, Sony Music Entertainment and RCA Records announced Thursday. Tickets for the screenings go on sale on Sept. 28 at 9 a.m. ET and will be available here.
MORE: Britney Spears to release memoir, 'The Woman In Me,' later this year
Screenings will also feature a sing-along of two Spears songs from "Crossroads" following the film.
A special edition of the film's soundtrack is also being re-released Oct. 20 and will include three new Spears remixes.
New merchandise for the film — including T-shirts, sweats, jackets and more — and recreations of the wardrobe worn by the cast in the film itself will also be available.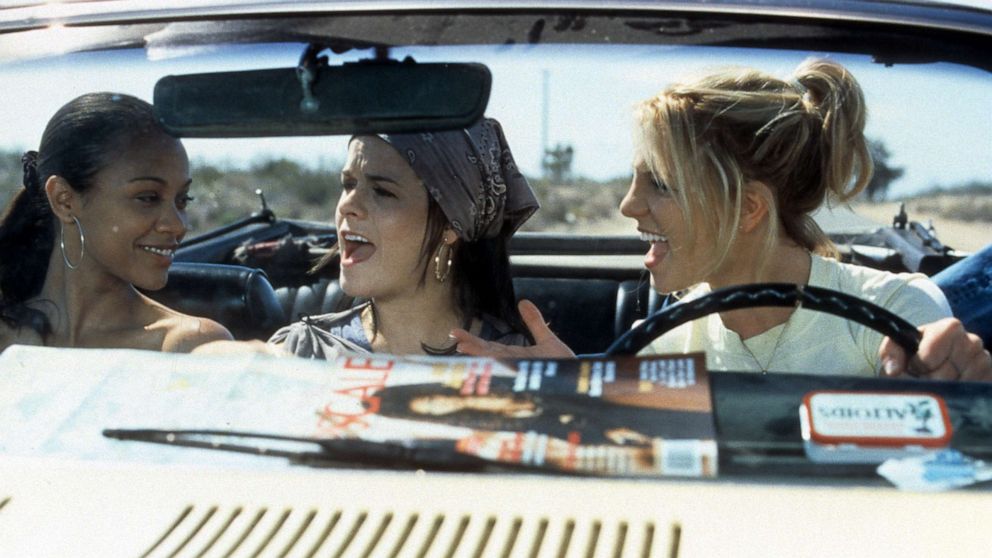 "Crossroads" stars Spears, Zoe Saldana and Taryn Manning as three childhood friends who go on a cross-country road trip after eight years apart. The film was written by "Grey's Anatomy" creator Shonda Rhimes and directed by Tamra Davis.
Davis said in a press release she is "beyond thrilled" for her film to be released in theaters again and that she is "grateful" for fans to "see Britney shine again."
"I recently rewatched 'Crossroads' and was so enthralled with the time capsule of nostalgia that this incredible ensemble cast brings to the screen," Davis continued. "Britney is absolutely breathtaking to watch, and Shonda is showing us her early expertise in writing complicated female characters. We had the best time in the world making this picture and the connection the actresses bring to their performances shows in every frame."
Davis concluded, "The music will undoubtedly have audiences dancing and singing along and I know everyone will have as much fun watching these scenes as we had making them."