Grammy-nominated rapper Quavo visited Washington, D.C., on Wednesday to bring awareness to gun violence prevention.
Quavo, whose legal name is Quavious Keyate Marshall, witnessed the death of his nephew and fellow Migos band member Takeoff to gun violence nearly a year ago, in November 2022.
In an interview with ABC News' Rachel Scott, he appeared to still be visibly shaken by the loss.
"I know a lot of people out there that lost their family to gun violence and I think ain't nothing getting done about it," Quavo said.
MORE: Migos rapper Takeoff fatally shot in downtown Houston
The rapper and his family launched the Rocket Foundation last November in honor of Takeoff, whose legal name was Kirsnick Khari Ball, to help prevent the same tragedy from befalling others in Black and brown communities.
Quavo met with lawmakers from the Congressional Black Caucus and Vice President Kamala Harris on Wednesday to figure out how they could work together to prevent gun violence in America.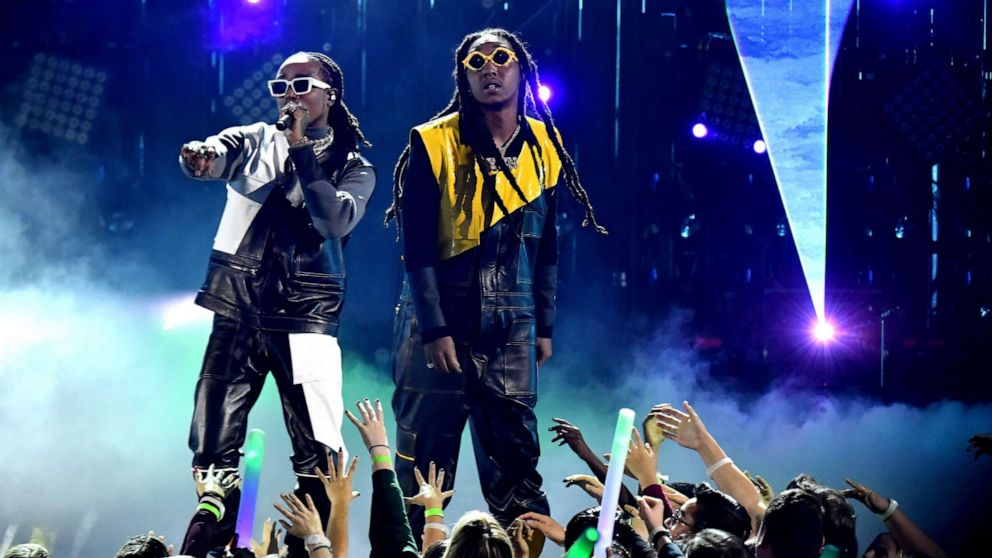 Police said Takeoff was an innocent bystander when he was shot and killed outside of a bowling alley in Houston last year, according to ABC13 KTRK-TV.
"I'm a survivor. I was there, so at the same time, it could have been both of us gone," Quavo said. "So, I look at this as me being alive I have to do this job and make sure everybody's aware that losing my nephew, you could be in the same position."
Black or African American males in the U.S. had the highest age-adjusted rate of firearm-related homicide in 2021 and were more than 10 times more likely to die from gun violence than their white counterparts, according to the Centers for Disease Control and Prevention.
"He'd most definitely be proud of me," Quavo said this week, when asked about what he believes his nephew would think of the policy work he is doing. "And I just know he ain't never going to leave my side. It's a tough thing knowing that we separated and knowing I'm not going to see him again on this earth, but it's cool. I know he proud of me."