In the latest episode of this real-life "ratchet" reality show, Blueface and Chrisean Rock took fans by surprise when the two volatile former lovers reunited recently to dote over their infant son, Chrisean Rock Jr.
And, in another interesting twist to this endlessly bizarre relationship, it appears that Blueface has signed Rock to his MILF Music label.
These moves were made to the chagrin of Blueface's current girlfriend, Jaidyn Alexis, who reportedly went off in this continuing ghetto-fabulous soap opera. Striking out with venom, Alexis called her boyfriend a "deadbeat," and a "weird b—-" because she's "the only one who ever had [his] back."
After Rock returned to her old Baltimore stomps to dedicate Chrisean Jr. to the Lord on his seventh day of life, Blueface traversed the continent to lay eyes on his third child for the first time. He is photographed in an Instagram photo carousel snoozing with his son, Chrisean Jesus Malone Jr.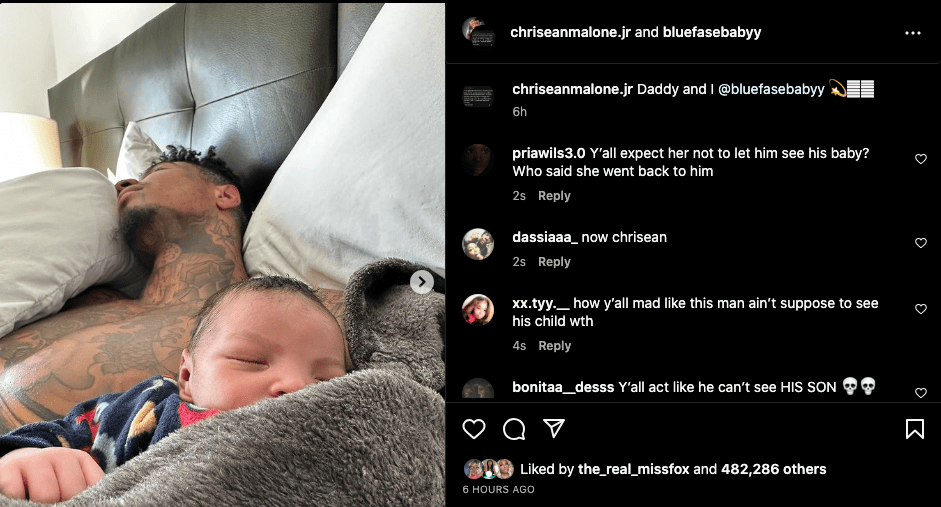 When he emerged from his slumber, Blueface responded to the photos that Rock posted while he was sleeping.
"Rock had my fone [sic] … But it's me and my son, so f— it."
On his Instagram Story, Blueface showed Chrisean signing a makeshift contract that read, "Milf Music Forever!" and at the bottom, Chrisean signed her stage name: "Chrisean Rock," while adding the statement, "Big rock, not the [little one]."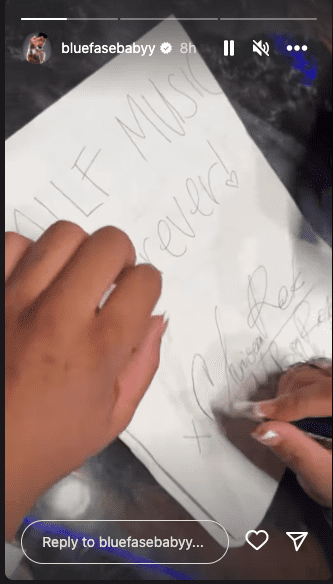 Blueface then casually illuminated the fact that he's the common denominator in this inflammable trio of Blue, Rock and Alexis. 
"I signed both my baby mommas. I guess I'm the problem," he wrote on his IG Story. 
Once Alexis found out about where her boyfriend was and that he signed Rock to his indie music label, she stormed onto the platform formerly known as Twitter and sounded off.
"My new manager would never. Who's watching the baby? A deadbeat and shooting a music video or in the studio for fun is different, but go off. I know y'all need the clout," Alexis spat on X.  "I'm sorry y'all, I'm not fake. I stand on anything I say, period."
Alexis also notified the public that she is no longer signed to Blueface's label.
"I'm sorry to all the fans. I'm not with Milf Music no longer. I do not condone bullying and anything on his page is [no] longer my consent."